Superior Service from our Antelope Plumbers

Our professionals are the leading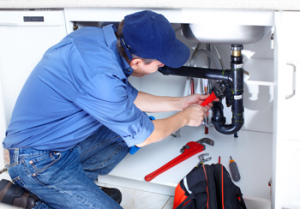 residential service providers within the area. We have extensive knowledge on how to deal with all types of plumbing, draining, cooling and heating issues, and we continue to maintain the same high-quality service that we offered with our first clients more than 25 years ago. Here are some specific services that we offer for our residential customers:

Water heater pressure release valves
Code inspections/retrofits
Pressure regulators
Shower valve/bathtub repairs and installations
Dishwasher installation and air gaps
Insta hots
Slab leak detection and repair
Remodels
Backflow prevention testing, maintenance, and repair
Recirculation pumps
Point of use water heaters
Preventative maintenance
Pipe insulation
Water heater testing
Water purity testing
Die testing toilets
Leak repair
For All Your Commercial Needs

Our team members pride themselves on delivering outstanding service to our commercial clients. Whether it's plumbing or drain service, we can do the job and do it right. Here are some specific services we offer for commercial companies:

Water heater repair
Sewer line replacement and repair
Video inspections
Faucet installation and repair
Garbage disposal repair and installation
Repipes
Water main lines
Toilets
Drain line clearing
Gasline installation and repair
Gas leaks
Emergency shutoff valves
Home inspections
Water softeners
Water purifiers
Reverse osmosis
Conventional water heaters

Of course, this is only a small sampling of the services that we offer. Just because you don't see something on the list doesn't mean we don't cover it. Call one of our contractors today and we can discuss your individual needs.